Oh hi there, friends. It's Thursday. I haven't cooked much in last week, seeing as we're still da-rowning in Thanksgiving leftovers. We've been eating turkey tettrazini, full-blown Thanksgiving meals, and tonight I made turkey melts. So. I am assuming that you do not have turkey stiiiill coming out of your ears because you know how to properly plan for the number of guests you are really hosting, rather than the number of people you're friends with on Facebook. Well done, you. Please come to my house and teach me your ways. Because I can't eat turkey for one.more.meal. Seeing as last week found my stomach out of commission and this week is finding me incapable of making anything that did not once have feathers on it, I have news of a different variety for you today.
I present my "gimme, gimme, I need, I need" list, a la What About Bob? Seriously. I love this movie.
Gimme #1: This sofa from Crate and Barrel. Everytime I see it I want to put on a pair of black silk pajamas and curl up on it with a cashmere throw while sipping champagne out of a mug.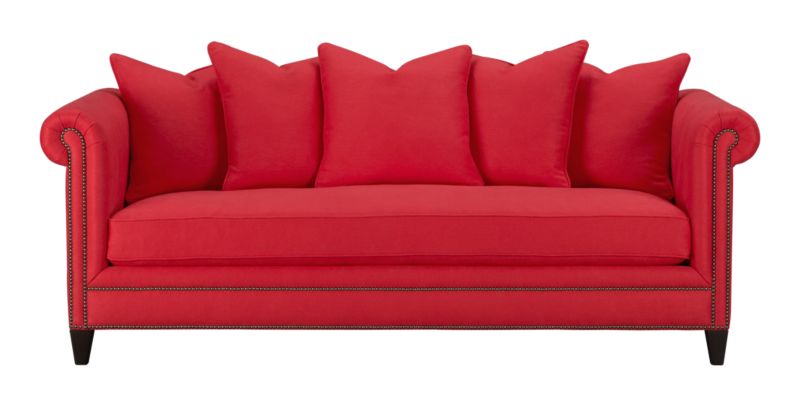 Gimme #2: Have you seen these planners from Erin Condren? My friend Amanda ordered one (with a different cover) and I have not been able to stop lusting after it ever since I first saw it. It has stickers that you use to mark your engagements and appointments. Stickers! And colorful, inspirational pages. I neeeeeed one of these. Plus, the planner I bought from Target back in August is falling to pieces before my very eyes. It is being held together with binder clips. It ain't pretty. And it didn't come with any stickers. Major fail.
Gimme #3: A stand mixer. Obviously. This is on every single gimme list I think I've ever made. Hope you aren't sick of seeing these yet. I know I'm not. I desperately need one of these, preferably in ice blue. Or tangerine. Or sunshine yellow. Or raspberry ice. I'm not picky. I just don't want to make dough by hand ever again. I want to be lazy. This will help.
Gimmer #4: This Erik Hart dress costs $172 on sale. I will never be able to buy it. But it's gorgeous and sexy and I love it. I think that this dress will make an excellent substitute for my black silk pajamas when I'm lounging on my lipstick red couch gluggling massive quantities of champagne from my coffee mug.

Thanks for putting up with my whining. I'm forcing my colleagues to eat leftover turkey tettrazini for lunch today so that I can hopefully clear out a few more tupperwares and have space in my fridge so I'm able to cook again. See you soon. With food and recipes instead of neediness and desperate longing.