I love words.
I always have.
I like writing words, reading words, saying words. I like thinking words.
I wish I thought a few less words each day. Things would be a lot more peaceful in my head.
When I was young, I had a bit of a fixation on words. I liked to count the letters that were in the words.
This is really strange.
I know.
But, strange or not, I was fascinated by the way words worked - by the letters that appeared, over and over, in the words. I was also fascinated by the letters that didn't appear. I found myself rooting for those lesser-used letters to show up in words, hoping that they'd pull out a surprise win, like Rudy in his football game for Notre Dame.
The x's and the u's of the alphabet became my little "Rudy's", underdog letters I'd root for when counting the number of times that letters appeared in words.
The e's of the alphabet stirred up mixed feelings in me: on one hand, I liked the e, especially considering it was a starring letter in my own name. On the other hand, I disliked the e because of its bossiness - the way it'd shove itself into nearly every word.
Bossy or passive, I still love letters. I enjoy writing out individual letters, and thinking about the way that letters connect to each other. I like writing by hand, and I like typing out words. I like looking at different fonts, to see all the different ways that letters can look and the different ways that letters can be connected to each other.

Thanks to my cousin Luke, I just discovered a new website for fonts last night. My cousin Luke is a renowned Micro Machine driver, a skilled Lego house-builder, an excellent shot in the game GoldenEye, and a freaking incredible graphic designer. He creates lots of designs. He also created a font called Homestead, which you can find at the Lost Type Co-op.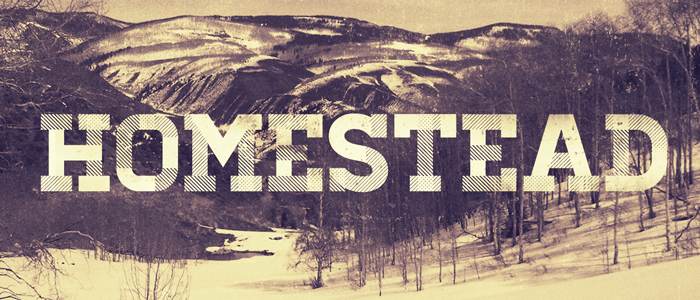 If I was fancy, I would know how to type in his new font here on the blog. But, I'm not fancy, so you'll have to click the links above to check out his design skillz in more detail.
The Lost Type Co-op is a website full of letters.
I have a feeling that Jason will have to pry the computer out of my hands tonight.
That's a lot of letters to count.