1. I am in LOVE with this rug. can't.stop.thinking.about.it.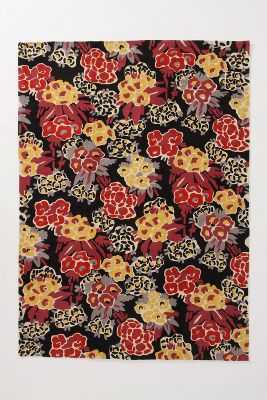 2. I've been listening to Savage Garden while I drive to and from work everyday for the last month and a half. It's their first, self-titled CD, which features "Truly, Madly, Deeply". It's like being in love for the first time all over again.
3. I made cake balls this weekend. I am never making cake balls again.
4. I just booked my ticket to go to my first ever food blogging conference. I am so excited and inexplicably, already so nervous.
5. I chaperoned a high school lock-in on Friday night. I didn't sleep. I felt like I had a hangover all weekend long. It was terrible.
6. I bought a pair of Keds on Saturday. They were on sale at Anthropologie for 9.95, so I felt like I had to. They are navy blue, with white ribbing and little flowers on the canvas. They make me feel like I am 7-years-old again, only with remarkably large feet for a 7-year-old.
7. It's October, and I can't believe it. I wish I had a fall break. I wish I had a chance to drive up to the mountains to see the trees, but I think I'm going to miss the changing of the leaves this year. It makes me really sad.
8. I lost my fantasy football game this week to my brother-in-law. I hate losing. I'm now 2-2.