Imagine finding the "perfect" recipe...one that you know your family would love, one that calls for ingredients that you have all on hand - and then skimming down to the steps and finding instructions to baste, or poach, or braise...which you don't know how to do. (Please tell me I'm not the only one that this happens to!)
What do you do in this situation? Do you delete the recipe? Throw it away? Or perhaps just turn the page on it? There are a lot of cooking techniques out there, and I know that I am not familiar with all of them. Unfortunately, this can get in the way of a good meal! Sometimes, when there is a required cooking technique that I do not know, I will google it and try to find out some info. on it. Sometimes this works, sometimes it doesn't. (Hello, uncredible sources.)
One of the magazines I love is Cooking Light; while on their website this week, I found this page, which helps out with those cooking techniques that we do not know. There are all sorts of tips and techniques here; I've already bookmarked the page and I know I'll be referring to it in those moments of recipe intimidation...I hope you'll be able to do the same!
In other Cooking Light news, I was so excited to flip through my current issue of the magazine and see a set of plates that I featured back in this post.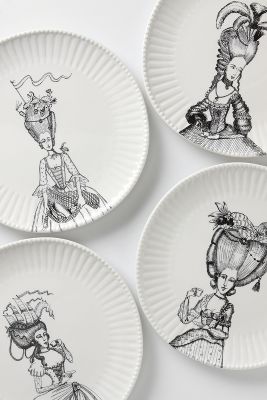 They had these plates featured as part of their holiday dish suggestions. I felt seriously excited that they liked the same plates I did. (Super nerdy, yes?!) Anyway...enough Cooking Light-madness for one day. Hope you all have a lovely Wednesday!